Atlanta Crawl Space Mold Removal and Remediation
Here at Pure Home, we care about your family's health. Our commitment to you and your family led us to focus on Mold Remediation. We strongly believe in creating a LONG TERM solution to Mold in your home. Because our quality control standards are high, our specialists are among the best in the business. We want you, our valued customer, to be happy and live in a Pure Clean Home.
CMR-Certified Mold Remediation Specialists
Not every company that claims to treat mold is certified. This certification means that our specialists have had multiple years in the industry treating mold and mold related issues.
Here at Pure Home, not only do we leverage a Seven-Step Process, Hepa Vacuum, Air Scrub, Humidity Controller, Hydroxyl Disbursement, Seal, Germicide, and Tent, we also provide you with equipment to ensure it does not come back. This is why we are able to furnish you with a Guarantee. Our biggest concern at Pure Home is that you and your family have a long term solution to be mold FREE.
Free Evaluation
The truth is that every home has mold. We test this mold FOR FREE to know what kind it is so that we can prepare a plan to remove it.
Top Rated In Crawl Space Mold Remediation In Atlanta
Pure Home has helped hundred of Atlanta families get back to enjoying their home.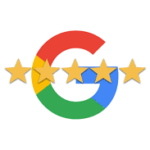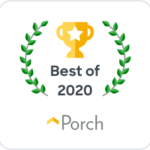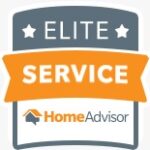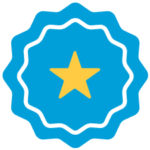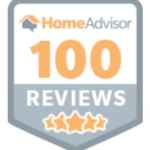 Atlanta Crawl Space Mold Remediation Reviews

Stephanie McIver
Google Reviewer
The crew was superior...showing up on time daily, skilled, and professional. The bathroom remodeling is above expectation. Mold remediation and dry wall replacement was excellent. Highly recommended.

Marrissa D.
Thumbtack Reviewer
We worked with Michael as our lead, and he did a great job being very punctual and explaining the process of renovating our home. Unlike the prior contractors we worked with, he made everything very concise and set a plan in motion immediately.

Jennifer Clark
Google Reviewer
We reached out to PureHome because we had a dishwasher leak that caused mold in our home. From the first call, I had 3 different people in 3 roles to communicate with throughout the project. My needs, wants, and budget were all respected, and they never tried to sell me anything I didn't need! The workers were all very respectful of my home, checked in with us before they left each day, and we always knew when the next step was, and what we were waiting on. They answered all of my questions (I'm a planner, so there were a lot!). So grateful for the entire team!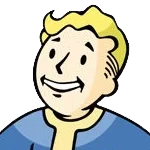 Ken R.
HomeAdvisor Reviewer
Pure Home is the most professional and quality organization we could have chosen to repair our home after a burst water pipe in our kitchen. Michael Macon managed our insurance claim successfully through out the project relieving us of that burden. The reconstruction was managed so well by the management team that we were completely satisfied. We highly recommend Pure Home for any home repairs or remodeling.

Tawanda Lacole
Google Reviewer
Bathroom renovation. The company turned a stuffy, small half bath into a luxurious full bath. The project took about 2 weeks and like anything with life, had a couple of obstacles. When moving or in this case splitting the plumbing pipes, we experienced an unexpected downpour in the room downstairs.They were there quickly to remedy the problem. Not only did they fix the water damaged areas, they repainted the whole room! They go above and beyond to please the customer and I really appreciate it!!
Crystal P.
Yelp Reviewer
Pure Home was very responsive and professional. They looked over everything in my crawlspace under my home. Not only did they have such a great price, they also had some of the best technicians/installers to come out and get the job done. The amount of time and efficiency put in to make sure my home was secure and comfortable, was the highlight. They are honest about the work that needs to be done and courteous. I would use them again. I am glad I selected them and now on to the savings I will have now that my floor is insulated.
Atlanta Crawl Space Mold Information
Molds are fungi that can be found both indoors and outdoors. No one knows how many species of fungi exist, but estimates range from tens of thousands to perhaps three hundred thousand or more. Molds grow best in warm, damp, and humid conditions, and spread and reproduce by making spores. Mold spores can survive harsh environmental conditions, such as dry conditions, that do not support normal mold growth.
Why is Mold In My Crawl Space?
Most homes in Atlanta features basements or crawl spaces that are built with part or all of it underground.  Over time this dark and sometimes damp area of the house breeds mold.  It only takes one leak or one heavy rain for moisture to get into the crawl space or basement for mold to start growing and spreading.  If you can smell a musty odor in your crawl space or basement then it's not long before the smell (and mold) spread to the rest of the house.
How Do You Get Rid Of Mold In A Crawl Space?
Most people think you can just spray some bleach on it and kill it, but mold is airborne spores that are living in a condition that's conducive for it.  While bleach kills mold on the surface it doesn't do anything to the microscopic roots or airborne particles. You have to eliminate the source (moisture). In a crawl space, you have to prevent water from coming in and use a vapor barrier so that the earth's natural moisture doesn't make the mold worse. 
How Did Mold Get In The Crawlspace?
Mold needs 4 main components to live.  Moisture, warmth, lack of ventilation and a lack of sunlight.  With the morning dew, lack of sunlight and sometimes lack of ventilation, crawl spaces are the ideal breeding ground. 
Is Mold Really "THAT" bad?
Certain Molds produce Aflotoxins.
Aflatoxins are poisonous carcinogens that are produced by certain molds.
Here are some statistics about the danger of mold
26% of all deaths in children under age five
24-26% of all deaths in adults age 50 to 75 (which includes the risk of falls)
23% of total deaths worldwide
facts about mold
Cancer.gov states it is most common in Liver Cancer
Not every mold remediation company is actually certified to deal with mold. Even simply cutting away the drywall with mold on it isn't enough to remove the mold!  That's why Pure Home is CMR certified to ensure that your home and your family can live mold free.
It Depends.  If the cause of the mold is related to something like workmanship that we can prove, then possible.  The earlier mold is detected the easier it is to get insurance to cover it.  However, most of the time insurance companies do not want to cover mold that's been present for a number of a years.
It's simple!   You can apply here and choose from a variety of programs including no payments, or no interest options (for a set period of time). 
Get Your Crawl Space Mold Removed Permanently
Get started today and contact us or schedule directly.