Atlanta Bathroom Remodeling
Getting the kitchen of your dreams doesn't have to be expensive and painful.  Contact us today and we could have you a new kitchen your home in 3 weeks or less! 
Free Backsplash
Mention this webpage and get a free backsplash!
What Customers Are Saying About Pure Home Bathroom Remodeling

Stephanie McIver
Google Reviewer
The crew was superior...showing up on time daily, skilled, and professional. The bathroom remodeling is above expectation. Mold remediation and dry wall replacement was excellent. Highly recommended.

Marrissa D.
Thumbtack Reviewer
We worked with Michael as our lead, and he did a great job being very punctual and explaining the process of renovating our home. Unlike the prior contractors we worked with, he made everything very concise and set a plan in motion immediately.

Jennifer Clark
Google Reviewer
We reached out to PureHome because we had a dishwasher leak that caused mold in our home. From the first call, I had 3 different people in 3 roles to communicate with throughout the project. My needs, wants, and budget were all respected, and they never tried to sell me anything I didn't need! The workers were all very respectful of my home, checked in with us before they left each day, and we always knew when the next step was, and what we were waiting on. They answered all of my questions (I'm a planner, so there were a lot!). So grateful for the entire team!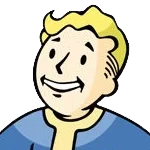 Ken R.
HomeAdvisor Reviewer
Pure Home is the most professional and quality organization we could have chosen to repair our home after a burst water pipe in our kitchen. Michael Macon managed our insurance claim successfully through out the project relieving us of that burden. The reconstruction was managed so well by the management team that we were completely satisfied. We highly recommend Pure Home for any home repairs or remodeling.

Tawanda Lacole
Google Reviewer
Bathroom renovation. The company turned a stuffy, small half bath into a luxurious full bath. The project took about 2 weeks and like anything with life, had a couple of obstacles. When moving or in this case splitting the plumbing pipes, we experienced an unexpected downpour in the room downstairs.They were there quickly to remedy the problem. Not only did they fix the water damaged areas, they repainted the whole room! They go above and beyond to please the customer and I really appreciate it!!
Crystal P.
Yelp Reviewer
Pure Home was very responsive and professional. They looked over everything in my crawlspace under my home. Not only did they have such a great price, they also had some of the best technicians/installers to come out and get the job done. The amount of time and efficiency put in to make sure my home was secure and comfortable, was the highlight. They are honest about the work that needs to be done and courteous. I would use them again. I am glad I selected them and now on to the savings I will have now that my floor is insulated.
Top Rated In Bathroom Remodeling in Atlanta
Pure Home has helped hundred of Atlanta families get back to enjoying their home.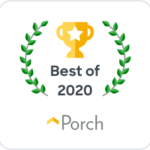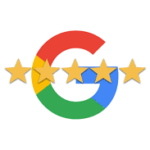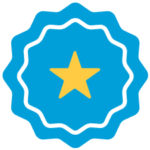 Atlanta Bathroom Remodeling Process With Pure Home
From the moment you contact us, we're engaged in creating the perfect bathroom remodeling experience.   We meet with you on your schedule, measure and estimate everything for you based on what you want.   Our designer can help you pick out materials or we can simply match what you've seen on TV or the internet. From there we order the materials and get started and get you into your new bathroom. 
Notice: you didn't read anything about a deposit!   That's because we don't take a deposit on your kitchen!  That's right, no deposit or draws.  Just pay upon completion.
Atlanta Kitchen Remodeling FAQ
How Much Does A Bathroom Remodel Cost?
Like a kitchen remodel, the budget depends on what you want and what's appropriate for your home (and your overall budget).   However, unlike a kitchen remodel, you can redo a hall bathroom completely for under $5,000 and a master suite for $10,000 in many cases.   Your major costs will come down to materials needed for job and in some cases, how much demo work is needed.
Can I Get A Bathroom Remodeling Quote Over The Phone?
No.   Our professionals have to account for things that aren't just visible, like plumbing and electrical wiring.  By measuring everything upfront, we're able to avoid mistakes in the future that might delay the process or worse, increase the cost.
How Can I Prepare For A Bathroom Remodel? 
Pure Home will take care of the big stuff, but right before we start we could use your help by… 
Remove anything on the wall in the working area.   Pictures, wall mounted light fixtures.  
Empty your drawers, and cabinets (if we're replacing them) and remove things like towels and shower curtains. 
Clean your counter tops off, no soap or tooth brushes in the area of work
Try to remove as much as possible from the bathroom renovation area.   
Also, if you could wipe down all the surfaces that Pure Home will be working.  
Your Pure Home professional will give you more details when they are there. 
Pure Home has been in Atlanta doing renovations, remodeling and remediation for over 10 years.  Our reviews speak for themselves, but we're one of the only construction teams that will start work on your home without a deposit and finish in 3 weeks or less. 
It's simple!   You can apply here and choose from a variety of programs including no payments, or no interest options (for a set period of time). 
Get Your Bathroom Remodeling Project Started Today!
Get started today and contact us or schedule directly.